On April 25-28, 2017 the Navitech exhibition took place at Expocentre Fairgrounds. The International navigation forum was traditionally held within this event.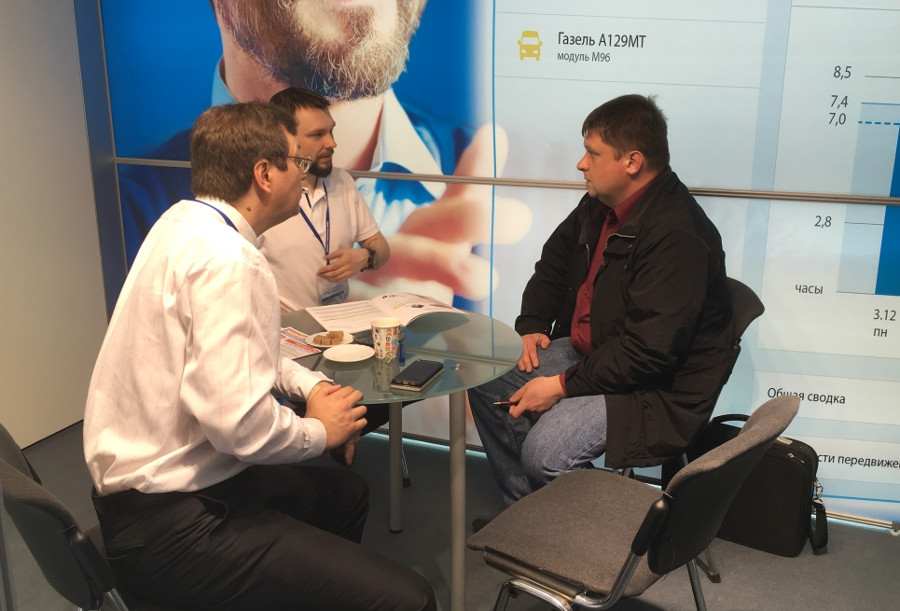 StarLine team took part in the exhibition, telling the visitors of StarLine booth about the innovative technologies and developments in the field of commercial and personal smart monitoring!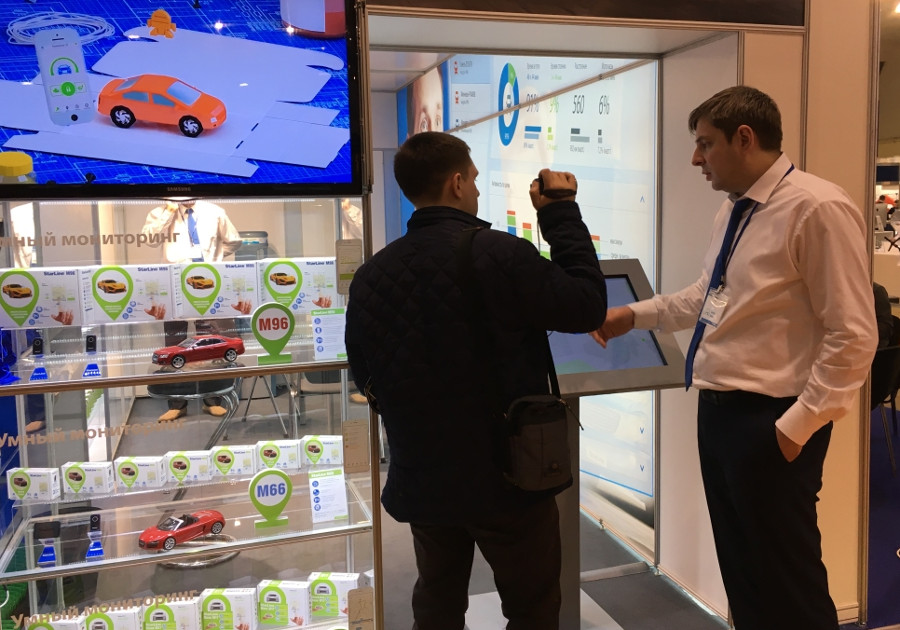 Visitors of the hospitable StarLine booth learned also about the telematic innovations of the 6th generation and got acquainted with the new technologies in the field of smart insurance and smart car diagnostics.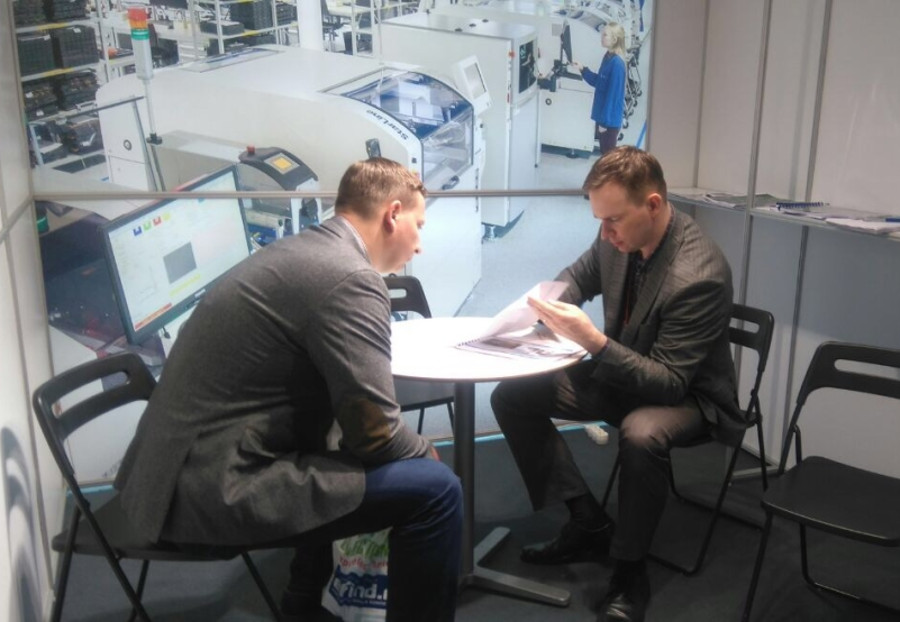 Guests of the exhibition include heads of transport companies, owners of vehicle fleets, delivery and taxi services, as well as representatives of state corporations and government delegations.
Visitors of the StarLine booth were interested in completely different questions. For instance, is StarLine equipment sold abroad? Are there any workshops and training held for installers eager to install our equipment abroad? How many devices can the operating environment of StarLine commercial monitoring support at one moment? How many parameters of agricultural, special machinery and buses are controlled by the operating environment of StarLine commercial monitoring? How many sensors can be connected? What purposes can the operating environment of StarLine commercial monitoring be used for? Carsharing? Collectors control? Couriers control?
The StarLine experts answered professionally and enthusiastically to all the questions.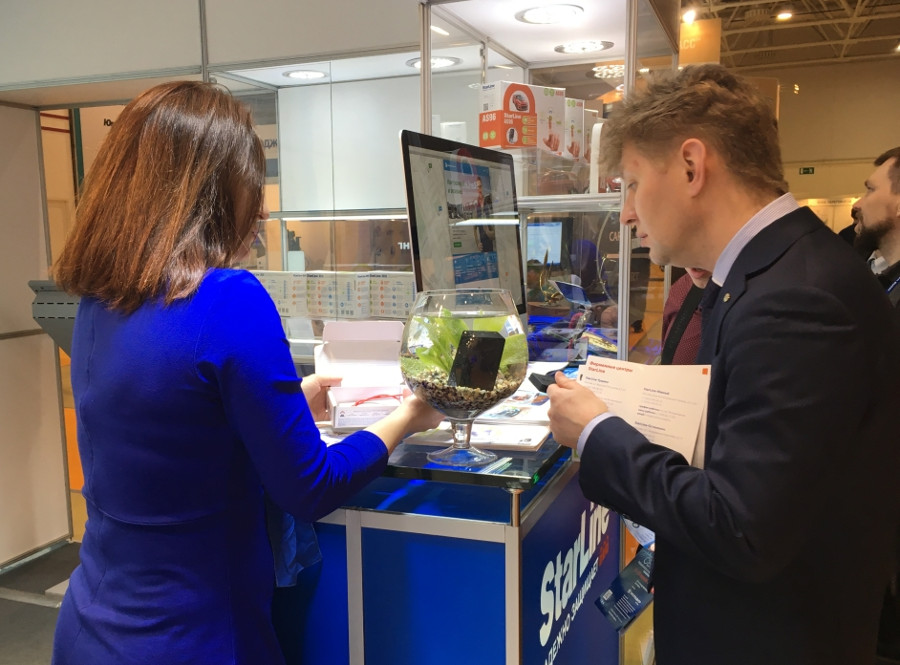 Boris Ivanov, the head of project "Smart car StarLine" made a speech at the International navigation forum in the session Smart car. Boris told about the prospects for the development of driver assistance systems (ADAS) and StarLine developments, which make cars smart and even more secure.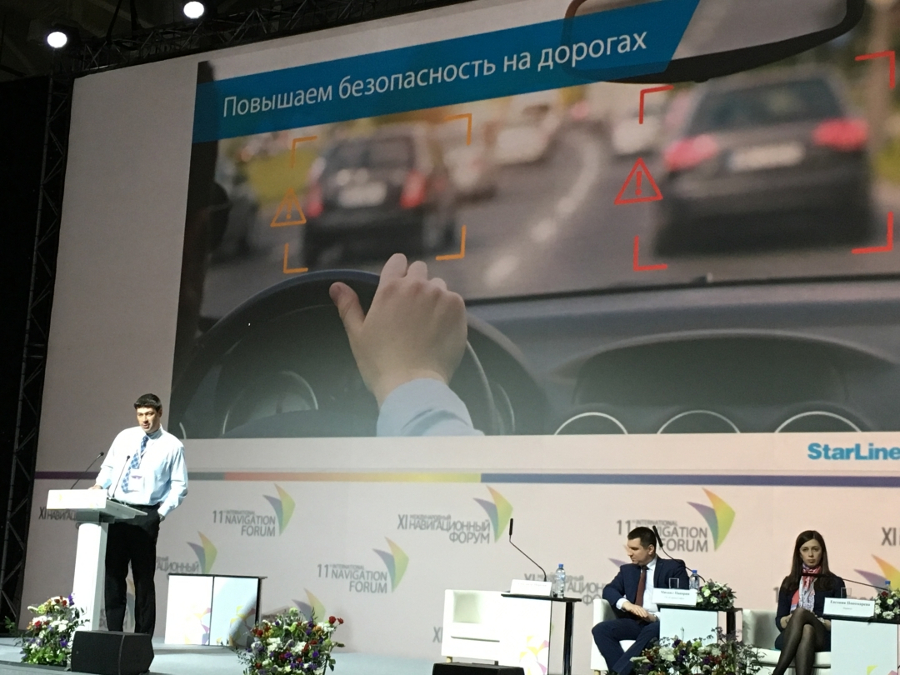 StarLine ScPA continues to invest in Russian science and production, creating a smart car and contributing to the growth of the Russian economy and technical progress.