On March 15-17, 2016 the 19th International exhibition of electronic components, modules and parts "ExpoElectronica" was held in Moscow.
Every day StarLine booth attracted hundreds of visitors interested in PCB production, surface and through-hole mounting, assembly of electronic devices on a turnkey basis. However, while PCB production is the prerogative of foreign manufacturers, the production of high-quality electronic devices is a long-established process that has been mastered by StarLine ScPA.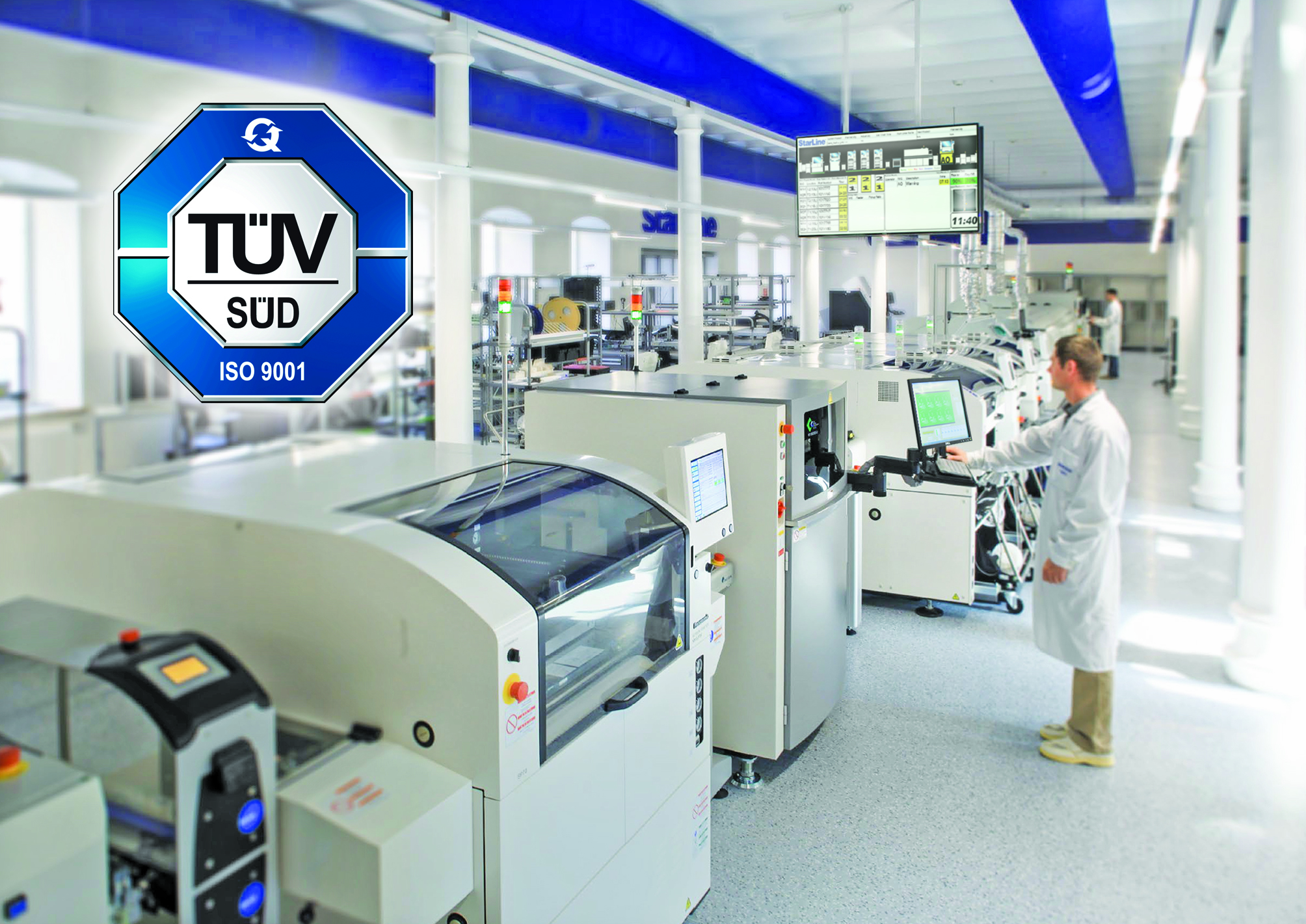 StarLine experts told the guests and participants of the exhibition about the opportunities that our Scientific Production Association provides in the field of operational contract manufacturing.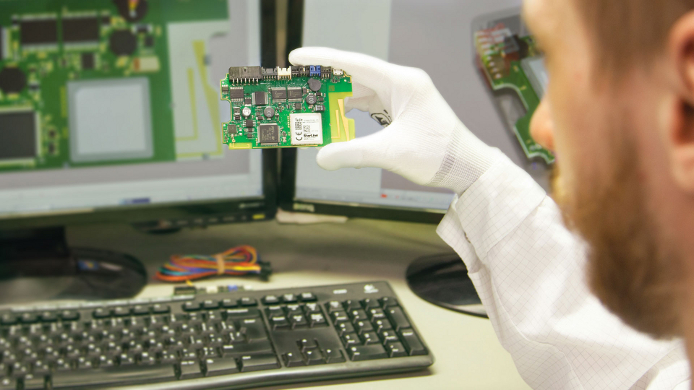 The high-precision equipment from the world's leading manufacturers provides ample opportunities in the field of production of high-quality electronic devices. The high-performance automated production allows to produce products of any complexity.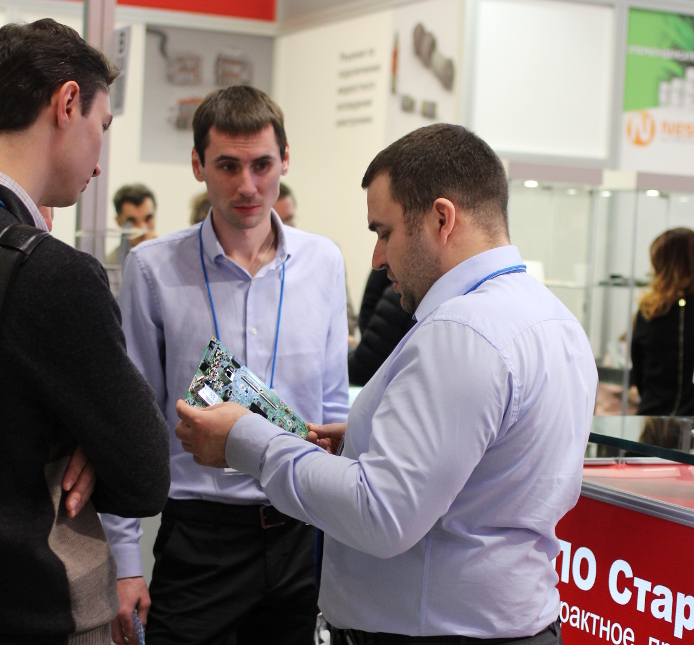 The key task of StarLine ScPA is development and production of complex multi-component devices. Placement accuracy reaches 20 microns. Components with the size from 0,4mm x 0,2mm to 120mm x 120mm could be used. Flexibility of production allows to set up the line to a new product in the shortest time. The top quality of the made products is reached due to the thorough control at each production stage and to the use of advanced and reliable equipment of world brands.
The top quality of solder paste application is reached due to:
— Panasonic SP-70 screen printer (Japan) with automatic solder paste application. It provides continuous solder printing with accuracy of 20 microns. The stable quality is reached also thanks to non-stop measurement of squeegee's height on stencils. 3D Koh Young solder paste inspection (Korea) provides measurement and defect detection of solder paste application such as oversupply, shortage, misalignment, bridging, and change of form.
High-performance Panasonic NPM-W pick and place modular system (Japan) with the velocity of up to 210 000 cph and placement accuracy of 20 microns provides to place 01005 size components, as well as components with non-standard shape, and connectors on the Pin-in-Paste technology.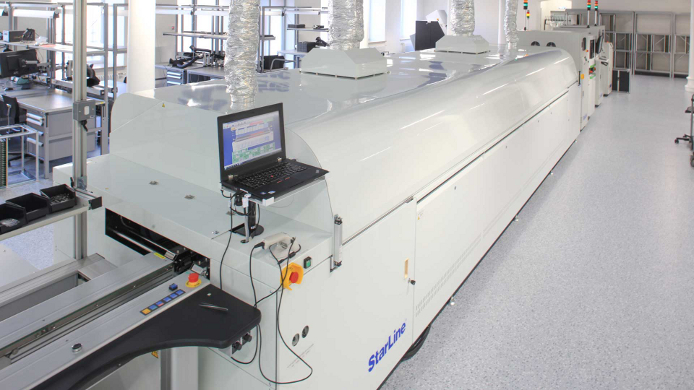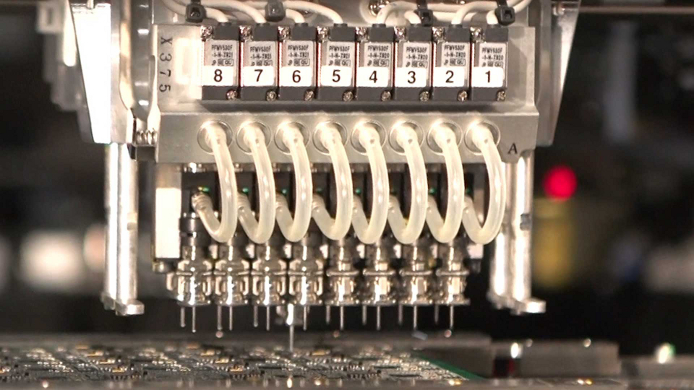 — energy efficient and eco-friendly Senju SNR-1065 convection oven (Japan) features 10 heater zones and 2 active cooling zones. It provides the high quality of solder joints due to active cooling. The oven uses PB-free technology and provides stable temperatures in the zones of ±1°C.
Koh Young Zenith 3D automated optical inspection (Korea) provides 100% quality control. Its 3D camera measures component height and volume, as well as provides component inspection in accordance with IPC-A-610 standards.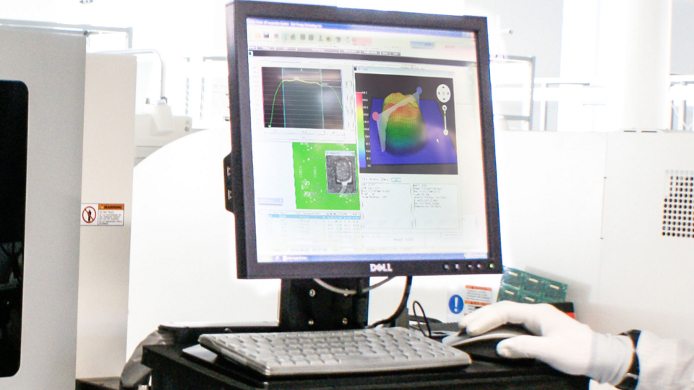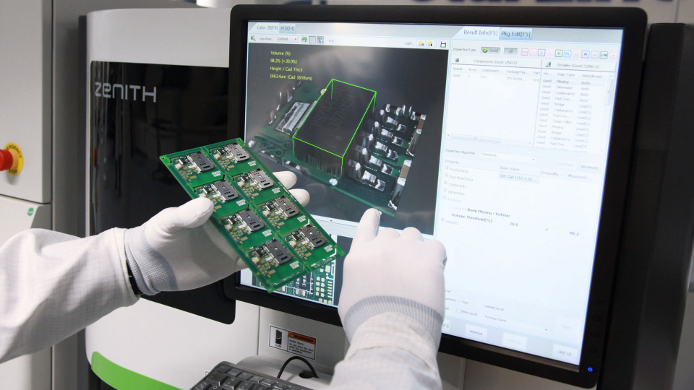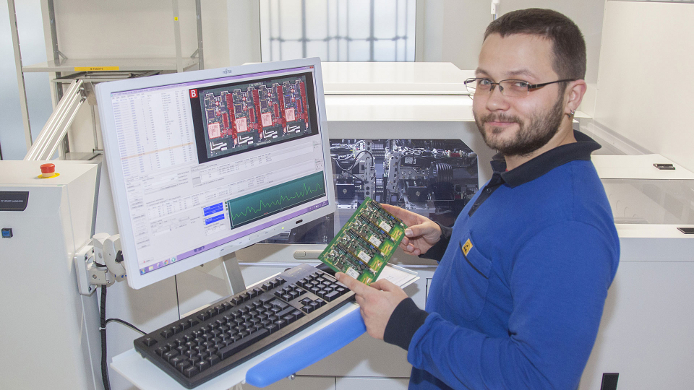 — high-speed flying probe test system Takaya APT-1400F (Japan) provides super-fast testing speed and high accuracy of measurements.
The modern equipment, fast and short-term logistics, transparent traceability of quality enabled StarLine to reach the prices of production, which are the most attractive to customers.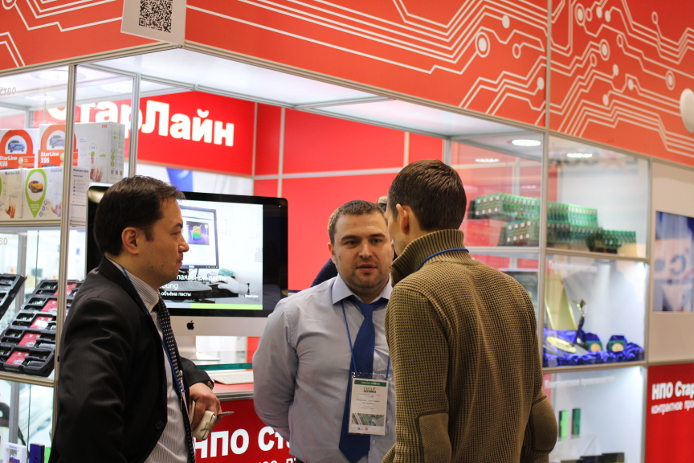 "We are so pleased to get acquainted with the producer who is ready to start production based on our prototypes, as well as is ready for prototyping according to our drawings", — visitors of the booth share the impressions.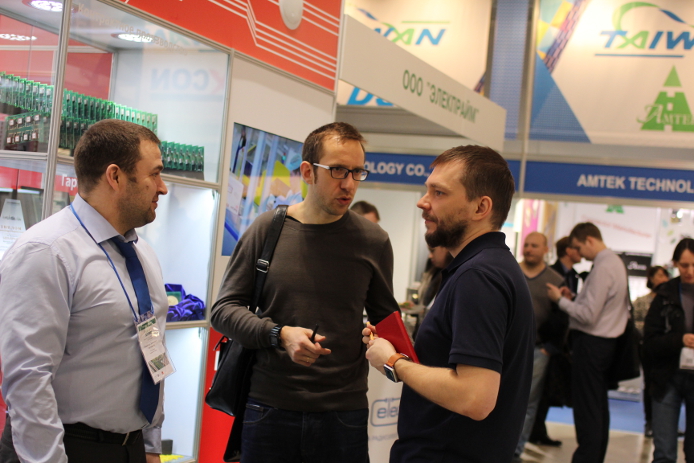 "We are so surprised and pleased to see how the Russian company is developing at such difficult crisis time. While other companies are cutting production, StarLine is growing its production facilities. And this gives us big hope for the great future of the Russian producer", — one of the StarLine partners, also participant of the exhibition, says. Participants noted: "The economic downturn has become a catalyst, has stimulated developers and manufacturers in Russia." The exhibition was very productive.
The outcome of the exhibition was getting of 78 agreements with companies planning to learn and get use of the super modern high-tech StarLine contract manufacturing.