On March 24-26, 2015 the 18th International exhibition of electronic components, modules and parts "ExpoElectronica" was held in the capital of Russia. StarLine ScPA presented its unique opportunities in the field of operational contract manufacturing: from selection of components, development and extensive testing of prototypes to automated production according to ISO 9001 standards.
At the StarLine booth experts in the area of radio electronics enthusiastically discussed technical details of contract manufacturing in Russia.
"I couldn't even imagine that Russia has a production site of such a high level. I was impressed by the speed of getting the finished product lot: it is much faster and cheaper than in Korea, Taiwan or China!" – says Andrew, the circuit design engineer.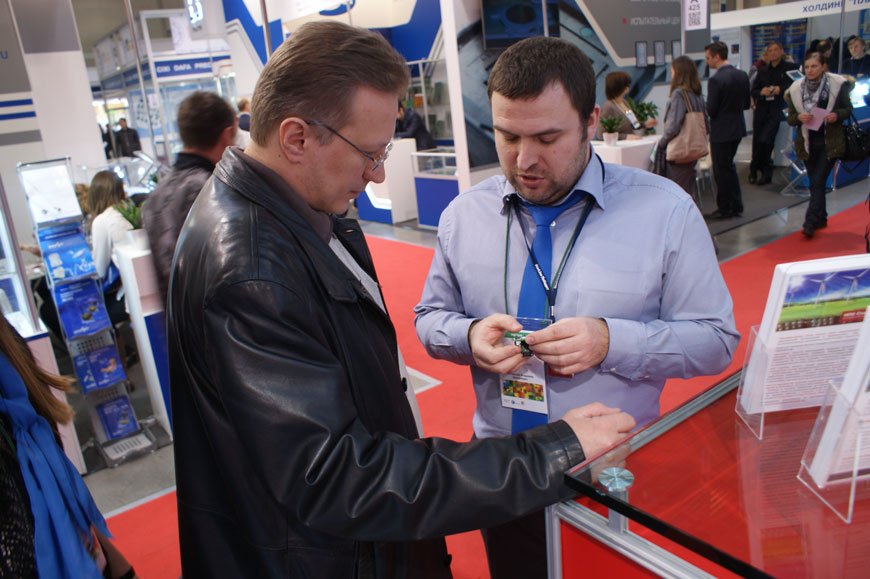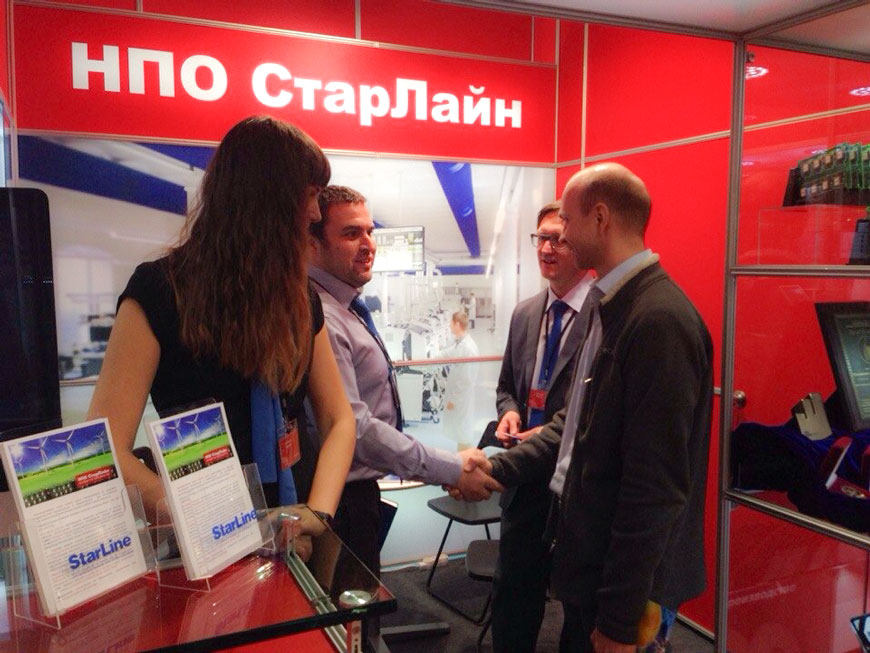 Production of StarLine ScPA allows to embody the most daring ideas in the field of radio electronics. Experienced engineers will help to prepare design documentation, optimize the product, and perform the transfer to modern component base.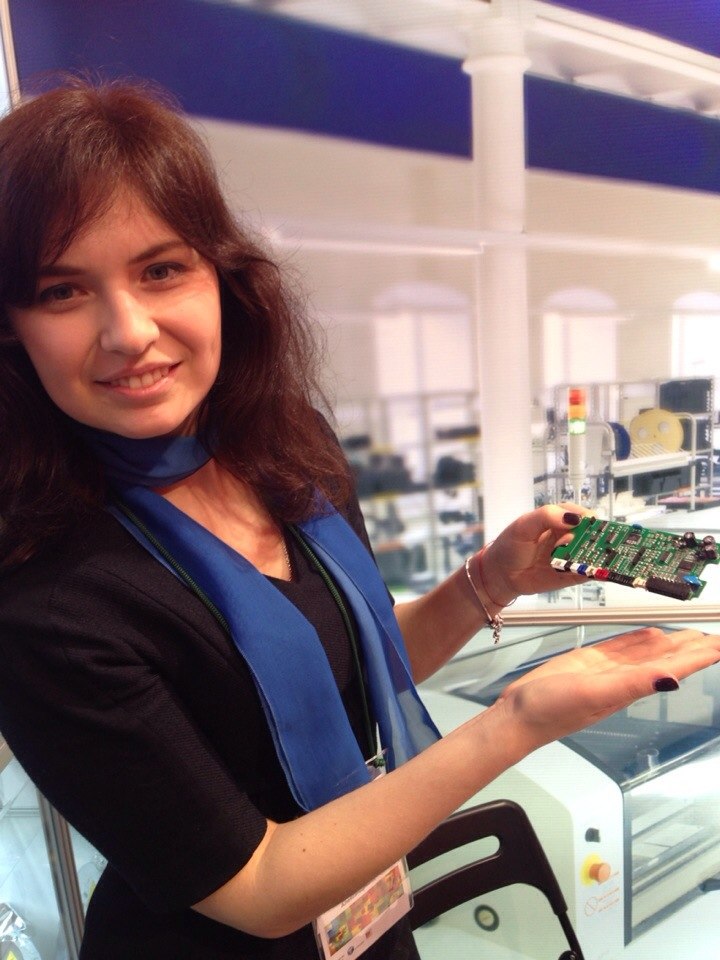 "It's rare to find a company ready to undertake the large-scale production of a new device, unknown to the Russian market" – the developer Denis tells.
Fantastic opportunities of StarLine contract manufacturing are interesting, first of all, to the companies which are eager to reach the maximum compactness and reliability based on the most innovative technologies of the global community.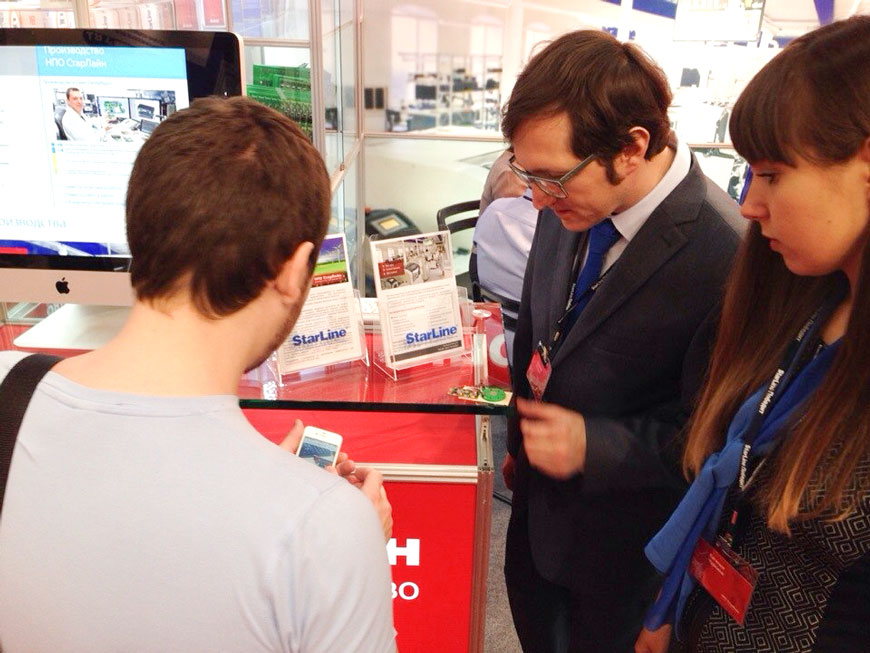 StarLine uses the world best equipment for the implementation of its orders, such as high-performance Panasonic NPM-W pick and place modular system, Panasonic SP-70 screen printer, Nutek laser marking system, Teknek PCB cleaning system, 3D Koh Young solder paste inspection, Koh Young Zenith 3D automated optical inspection, multi magazine Nutek loader, Senju SNR-1065 convection oven, multi magazine Nutek unloader, automatic PCB separator SAR-1300, Super Swash washing.
"The cutting-edge full-cycle production line is designed by the principle of maximum automation and is intended to the manufacturing of high quality electronic devices of any complexity" – the head of contract manufacturing says.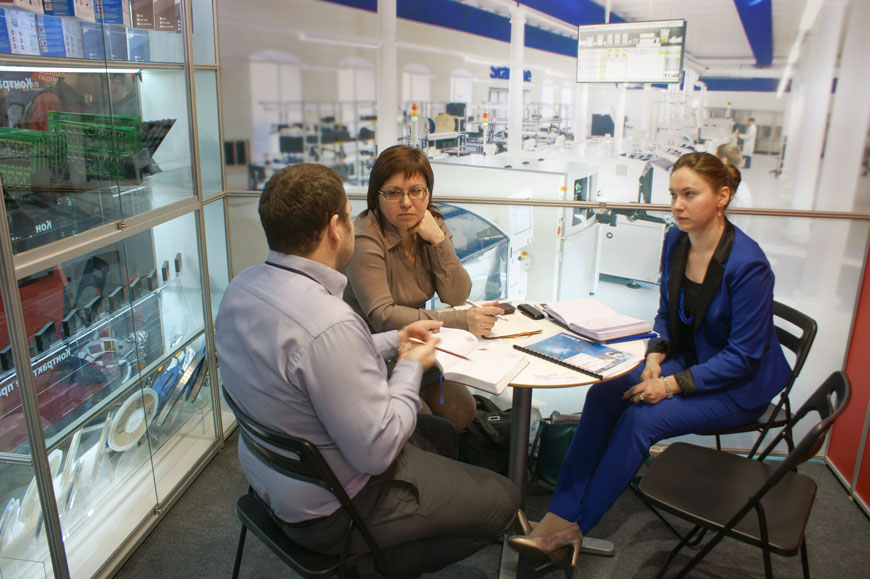 Flexibility of production allows to set up the line to a new product in just a few minutes. It could be products of any complexity and scope: from electricity supply meters to unique products designed to work in extreme conditions. Velocity of pick and place modular systems is up to 210 000 cph. with placement accuracy of 20 microns. Components with the size from 0,4mm x 0,2mm to 120mm x 120mm could be used.
The result of the exhibition was getting of 58 agreements with companies planning to learn and use the opportunities of high-tech StarLine contract manufacturing.
StarLine ScPA will continue to increase its production facilities, invest into the Russian electronics industry, and develop the Russian science.
Learn more about technological capabilities of StarLine contract manufacturing at our website.