From March 15 to March 17, 2016 StarLine ScPA will take part in the 19th International exhibition of electronic components, modules and parts "ExpoElectronica".
At the exhibition StarLine ScPA will present its potential customers the unique opportunities in the field of operational contract manufacturing of high quality electronic devices and plastic products* of any complexity.
The best equipment of world brands for PCB manufacturing such as Nutek laser marking system, Teknek PCB cleaning system, 3D Koh Young solder paste inspection, Koh Young Zenith 3D automated optical inspection, multi magazine Nutek loader, Panasonic SP-70 screen printer, high-performance Panasonic NPM-W pick and place modular systems, Senju SNR-1065 convection oven, multi magazine Nutek unloader, automatic PCB separator SAR-1300, Super Swash washing, and new high-speed flying probe test system Takaya APT-1400F.
Selection of components from reliable world brands, development and extensive testing of prototypes, development and preparation for serial production of the automated test benches with elements of robotics, large-scale automated production according to ISO 9001 standards.
Fantastic opportunities of StarLine contract manufacturing will be interesting, first of all, to the development companies which are eager to reach the maximum compactness and reliability based on the most innovative technologies of the global community.
Together with the experts of StarLine contract manufacturing you will be able to discuss technical nuances of the order, check performance terms, consider technological requirements to initial documentation, and estimate the benefits in speed and cost of the automated production in Russia.
We will be waiting for you from March 15 to March 17, 2016 in IEC "Crocus Expo", pavilion 2, hall 8.
StarLine booth is No. B237. See you soon!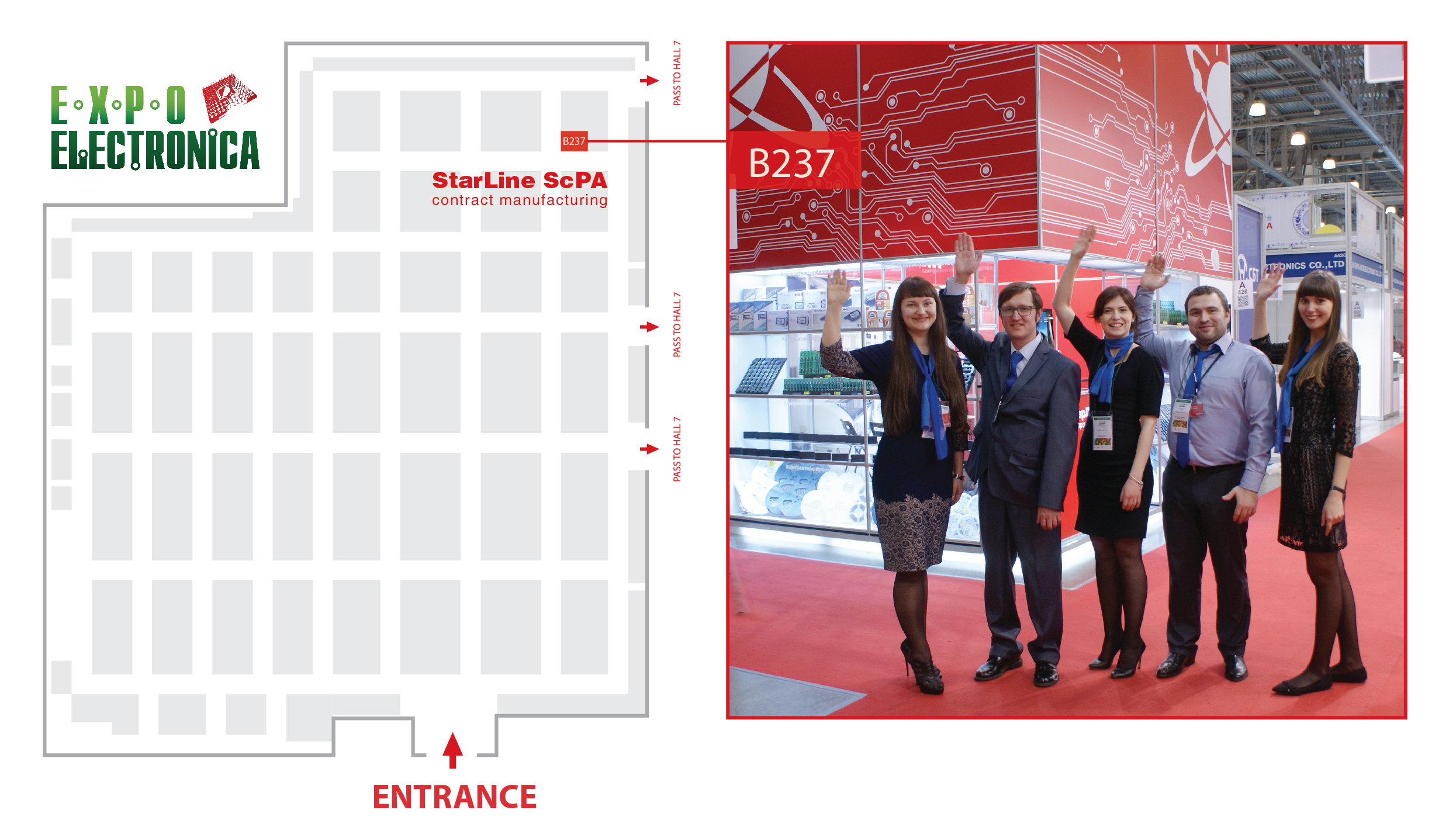 *The production facility for plastic casings manufacturing will start working at full capacity at the beginning of 2017.